Custodial & Janitorial Services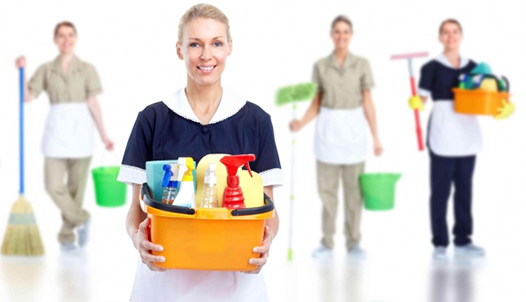 Our goal is to provide Custodial and Janitorial services that are of an unparalleled caliber and quality.
Customization
All cleaning is done per your specifications. By working closely with you, Star Capital Defense Contracting & Gen. Maint. LLC (SCDC) designs and maintains a program that fits your needs, and can continually adjust that program throughout the contract. Each employee is provided with the most appropriate and suitable technology to ensure prompt communication with our every customer.
Cost Effectiveness
SCDC is bonded and insured, and we can provide all chemicals and other necessary cleaning equipment. We are also able to provide consumable supplies; such as paper products and plastic liners.
Quality Control
Each client is assigned a Project Manager to oversee the successful execution of the contract. Comprehensive training programs along with state-of-the-art equipment are utilized to ensure that the service you receive exceeds your expectations. Due diligence is put into every project, whether services are being provided for several buildings or for a single office. Our employees take pride in their work! SCDC is customer service oriented and our focus is on building long-term relationships through accountability.
Benefits of working with us include:
Clean, healthy environment
Personalized service solutions
Efficient & environmentally aware cleaning approaches
Management support & planning
Advanced safety & training programs
Enabling technologies
Our Services :
Complete Cleaning Services
Day maid and porter services
Staffing for any size facility
Vinyl floor work - stripping, waxing, and buffing
Carpet cleaning - extraction and bonnet methods
Floor care for granite and marble
Raised floor cleaning
Vacuuming
Window cleaning - interior and exterior
Blind cleaning
Restroom cleaning and sanitation
High and low dusting
Refuse removal
Additional Services
Pressure washing
Emergency clean up
Parking lot cleaning