ABOUT STAR CAPITAL DEFENSE CONT. & GEN. MAINT. LLC (SCDC)
Star Capital Defense Cont. & Gen. Maint. LLC (SCDC) is a full-service Contracting and General maintenance company located in Abu Dhabi, United Arab Emirates. We provide, building General Maintenance and Cleaning Service, Swimming Pool Maintenance Service, Waste Management Service, Custodial & Janitorial Services, Laundry Equipments Maintenance service & Laundry Service, AGE Corrosion Control Service, Heavy Equipment Rental Service and Commodity Supplies. With a decade of experience SCDC become one of the leading organizations in its field.
The SCDC staff is highly experienced managers, engineers and skilled technicians.
The extensive in-the-field experience of SCDC staff is continuously enhanced by the company training and development programs, which assure the constant expansion and updating knowledge.
To date, we have completed many projects in UAE, especially for the US Government.
Star Capital Defense Contracting & Gen. Maint. LLC (SCDC) strives to exceed client's expectations through our qualified personnel, integrity, and the desire to always perform quality services while maintaining a safe, positive, and rewarding work environment for employees.
Quality Policy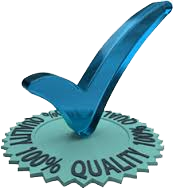 The Star Capital Defense Contracting & Gen. Maint. LLC (SCDC) recognizes that the disciplines of quality, health and safety and environmental management are an integral part of its management function. The company views these as a primary responsibility and to be the key to good business in adopting appropriate Quality standards. The Company Quality Policy calls for continuous improvement in its Quality management activities and business will be conducted according to the following principles:
We will:
Comply with all applicable laws and regulations including internal requirements.
Provide superior solutions and products to our customers, focused on their needs.
Establish and follow a quality management system .
Communicate this system within the company and where relevant to our key partners.
Continually review this system to improve its effectiveness.
Involve our employees and key trading partners in the continual development process.
Establish objectives by which effectiveness and improvements may be measured .
Establish feedback systems to measure the performance of SCDC .
Learn from both the positive and negative outcomes of this measurement process, making improvements where appropriate .
Develop our internal resources and work with our key trading partners to develop theirs .
Take due care to ensure that activities are safe for employees, associates and subcontractors .
Safety Policy
At SCDC, we understand that accidents are prevented through careful planning, training and cooperative efforts in all areas of our operations and administration. Therefore, safety is the responsibility of every SCDC employee. All work is performed in the safest manner possible consistent with good construction practices.
Construction is a unique industry in terms of safety challenges and advancements. While construction methods and techniques have improved, consistently increasing industry efficiency and productivity, the accident incidence rate for construction continues to be of concern. Direct and indirect job costs for doing business are known to fluctuate in direct proportion to the incidence of accidents. Effective preventive measures must be identified and successfully applied.
to provide adequate control of the health and safety risks arising from our work activities;
to ensure all work activities are done safely.
to provide safe working environment
to provide and maintain safe plant and equipment
to ensure safe handling and use of substances
to provide facilities for the welfare of all workers
to review and revise this policy as necessary at regular intervals.